A Legacy of Ninjas
In July 2018, a group of precision agriculture ninjas came together to form a platform that would deliver value-added NDVI imagery and impactful soil fertility recommendations. These ninjas saw that service providers needed a tool that delivered corrected NDVI imagery and research-driven, profitable fertility recommendations to better serve their growers' bottom line.
Ninja Ag was founded by Jerry May, Brady Sidwell, Courtney Arnall and Dr. Brian Arnall. Each with a background in precision agriculture, an Oklahoma State University (OSU) educational background and experience working in Dr. Bill Raun's soil fertility program at OSU. The partnership couldn't have been a better match.
Ninja Ag exists to serve our customers, whose needs are the driving forces behind our development. We actively listen and learn our customers' needs to deliver continuous improvement. It is required so we can be better partners to our customers, improve our company and grow as individuals.
Driven by customer needs, we passionately pursue customer-centric innovations. We can only succeed together – through teamwork internally and with our customers. By working closely in both the good and bad, we lay the foundation for successful collaboration with our customers and cooperation with the precision agriculture community.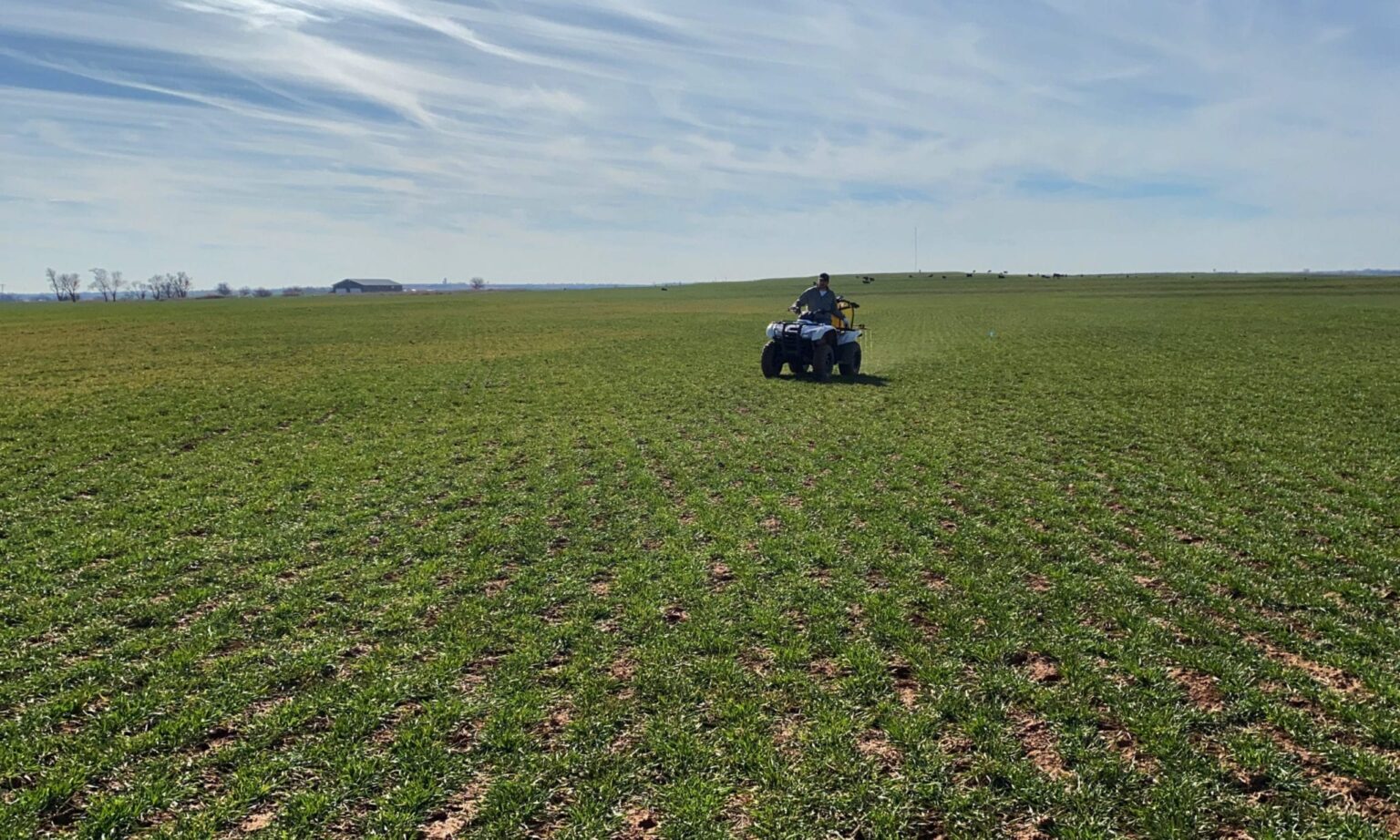 Why we let the field do the talking
At Ninja Ag, we believe in research proven fertility solutions. A more valuable, less complicated way to get more precision in your decisions. We're passionate about it, and our mission is to help you achieve it. We focus on NDVI, in-season solutions that lead to site-specific return on investment information. Making you more informed and precise when it comes to making decisions that will optimize a field's quality, yield and profit.
There's no black box when it comes to Ninja Ag's approach. To ensure best management practices are being incorporated, Ninja Ag utilizes peer-reviewed, publicly accessible methodologies developed by land grant institutions and private industry research. This ensures Ninja Ag's customers are utilizing proven, impactful tools and not theories.
Our algorithms were developed in the late 1990s and have been proven over many years of research that farmers can see an increased profit by more than $10 per acre in wheat and $20 per acre in corn. Nitrogen-Rich Strips, where mid-season NDVI sensor readings are collected, is the cornerstone to the system. Overall, the system delivers improved nitrogen use efficiency over conventional practices.
why the name
So, what's with the name? The name Ninja Ag honors the OSU researchers that had an impact and influence on the company's partners' success and interest in precision agriculture. OSU Regents Professor, Dr. Bill Raun, pioneered the use of remote sensing for nitrogen recommendations and established the difference between final grain yield and fertilizer need.
All students who take the soil nutrient management course at OSU must memorize and reproduce a perfect nitrogen cycle. Once they do this, they are deemed a Nitrogen Ninja. All Nitrogen Ninjas receive a card with their name and the nitrogen cycle. On the back of the early 2000s original cards, there's a list of nitrogen cycle words and a signature from the Nitrogen Grand Master, Dr. Bill Raun. Dr. Raun has spent his life working to improve nutrient use efficiency and the lives of people around the world. The name Ninja Ag is a representation of the knowledge, work and passion of Dr. Bill Raun.
In 1992, Dr. Raun, OSU Department of Plant and Soil Sciences researcher; and Dr. Marvin Stone and Dr. John Solie OSU Department of Biosystems and Agricultural Engineering researchers; started collaboration on sensing biomass for nitrogen recommendations and advancements in sensor technologies. The result was a sensor that removed the limitations of previous sensors and standardized NIR bands. This technology is now known as Trimble's GreenSeeker handheld sensor.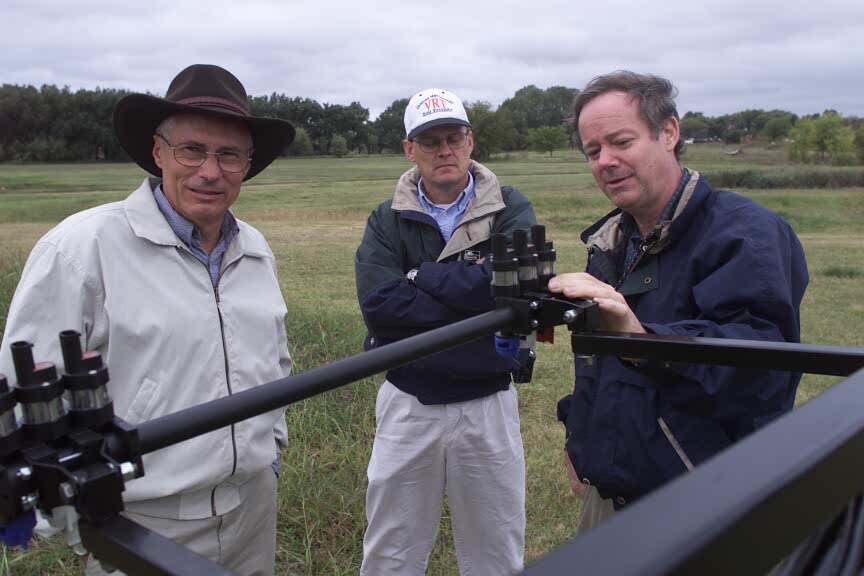 The name Ninja Ag pays tribute the original Grand Master Ninjas who shaped the way we use NDVI as a solution to soil fertility.
Mission
Ninja Ag will shape the future of fertility management by contributing to the precision agricultural community through the development of useful NDVI imagery and research-proven nutrient recommendations.
Vision
Ninja Ag will deliver worldwide, innovative solutions that answer the precision agricultural community's challenges in finding viable and sustainable methods to crop and soil fertility management that improve a grower's bottom line and help feed the world.
See how Ninja Ag works for you