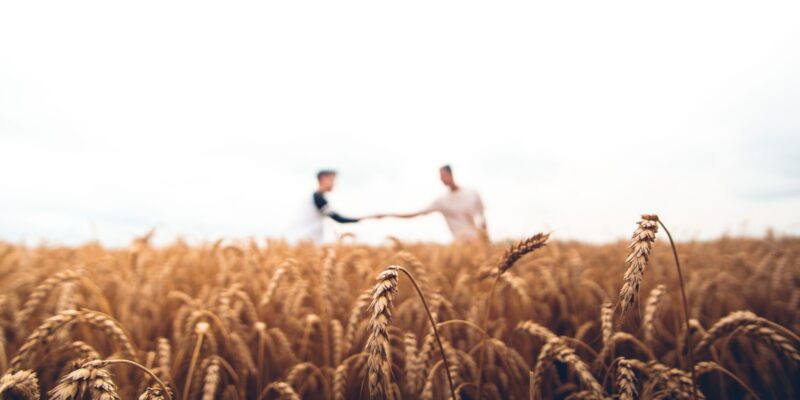 Support New Technology Success
Helping Growers Adopt New Technologies that Optimize Return on Investment
Getting growers onboard with new technologies can be a challenge. We all know a grower that's hesitant or even resistant to new technology and change. We get it. With the continuous launch and letdown of new companies and technologies, it can get old quick.
However, with an ever-changing technological landscape, not adapting to change isn't an option – especially when it comes to optimizing return on investment. Technological advancement leads to new and improved products and services for businesses that embrace new technology, while those that resist technological change risk being left behind or eventually pulled into it.
Knowing an about an innovation is quite different from using it. Adoption requires a connection and balance of intrinsic and extrinsic values. As we plan for the 2021-2022 season, here are a few tips to help get growers onboard with new services and technologies.
Master Storytelling: Clearly emphasize values and benefits. Get to know your growers. Understand their concerns and challenges, then provide knowledge and communicate how a solution will help them. Consideration of a new technology doesn't go beyond having knowledge if you don't explain the solution to a relevant grower situation.
Keep it Simple: When having a conversation with your growers, avoid focusing on costs or features. Instead, talk about the ease of use when it comes to new technologies. If costs and features are the focus of your conversations with growers, then new technologies may never be accepted or fully appreciated.
Check your Attitude: Attitudes are little things that make a big difference and influence persuasion. Ensure your attitude is reflective of the outcome you hope to achieve. Your attitude will form the grower's attitude toward a new product or service.
Pre-Plan: All innovations carry some degree of uncertainty; especially for those unsure of a new idea's functioning. That's why growers want social reinforcement to confirm their initial beliefs about an innovation. They want messages that reduce uncertainty about unexpected consequences of adopting a new technology. That's why pre-planning is critical to successful adoption. Ensure you have an internal plan and an individualized grower plan that addresses logistics, risks, communication, etc. Provide internal and external education and reassurance throughout the season. It will help build trust, ease anxiety and create a more favorable attitude toward the new solution.
Measure and Adjust: Set internal SMART goals and milestones, then track and improve. Identify what went well and areas of improvement. Connect with growers that had difficulty or were weary of change. Be patient. Brainstorm ways to improve next season.
Avoiding change doesn't keep it from happening. We can choose to lead change or be forced into it. It takes patience and consistency to get growers onboard to new concepts and technologies. However, it can be done with proper strategies and planning.
THE NINJA WAY
Ninja Ag's in-season fertility management solution is a simple and practical way to get site-specific variable rate nitrogen recommendations. Our tool enables you to scale a fertility management program across various crops and environments with customizable algorithms.
Contact us as you evaluate your fertility management plan. Our technology focuses on peer-reviewed, value-added solutions that help you flex with industry challenges and be agile to change – whether it's fertilizers prices, fertilizer availability, etc. We make it easy. Our onboarding process helps you pre-plan to ensure our solution fits as seamlessly into your current operations as possible.
We also provide free white label marketing materials to help you communicate and promote our solution to your growers. We can help you and your team master tip #1!
It's never too early to start. Contact Courtney Arnall at info@ninjaag.com with questions or to set up a demo.