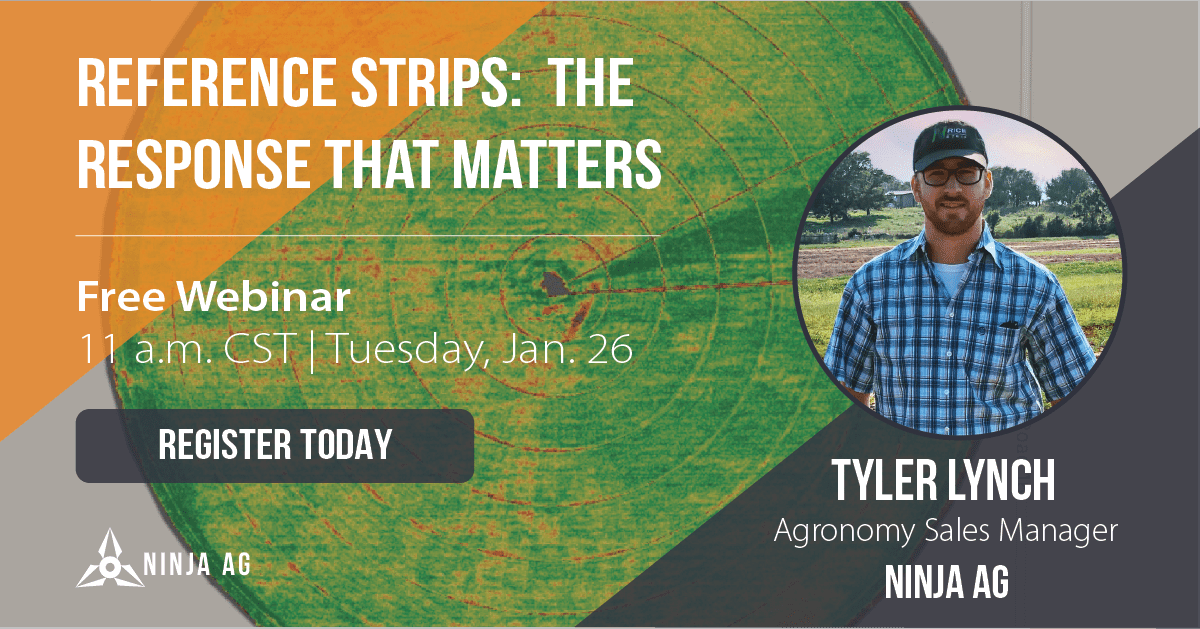 Reference Strips: The Response that Matters | Free Webinar
Depending upon last year's yield and concurrent environmental conditions, nitrogen application values can substantially vary. A soil test gives an accurate determination of the amount of nitrogen available at that exact moment. However, if fertilizer decisions are made from a pre-plant soil test, there is no accurate way to estimate the amount of nitrogen either mineralized or immobilized during the winter period. The only way to know how much nitrogen was made available between planting and time of top-dress would be use of a reference strip. Reference strips are the easiest thing you can do to boost yield and manage nitrogen.
Join us for a free 30 minute webinar as we cover the different approaches to reference strips. By the end of this webinar, you will know:
the different types of reference strips
appropriate application timing for reference strips
how to use reference strips for in-season recommendations
the value of incorporating reference strips into your fertility management program
Our free educational services are for precision agricultural professionals who want quality information that's based on research-proven methodologies and technologies that deliver value. We emphasize unbiased technological research and advancement and take an innovative approach to best management practices that deliver customer value. Ninja Ag has a passion for NDVI-driven solutions and is committed to sharing information with the precision agricultural community that promotes a greater understanding of research-proven, effective fertility management methods that drive the use of quality, reliable data to make informed, sustainable decisions.
Call us at 833-543-8889 if you have questions or to get more information on Ninja Ag.