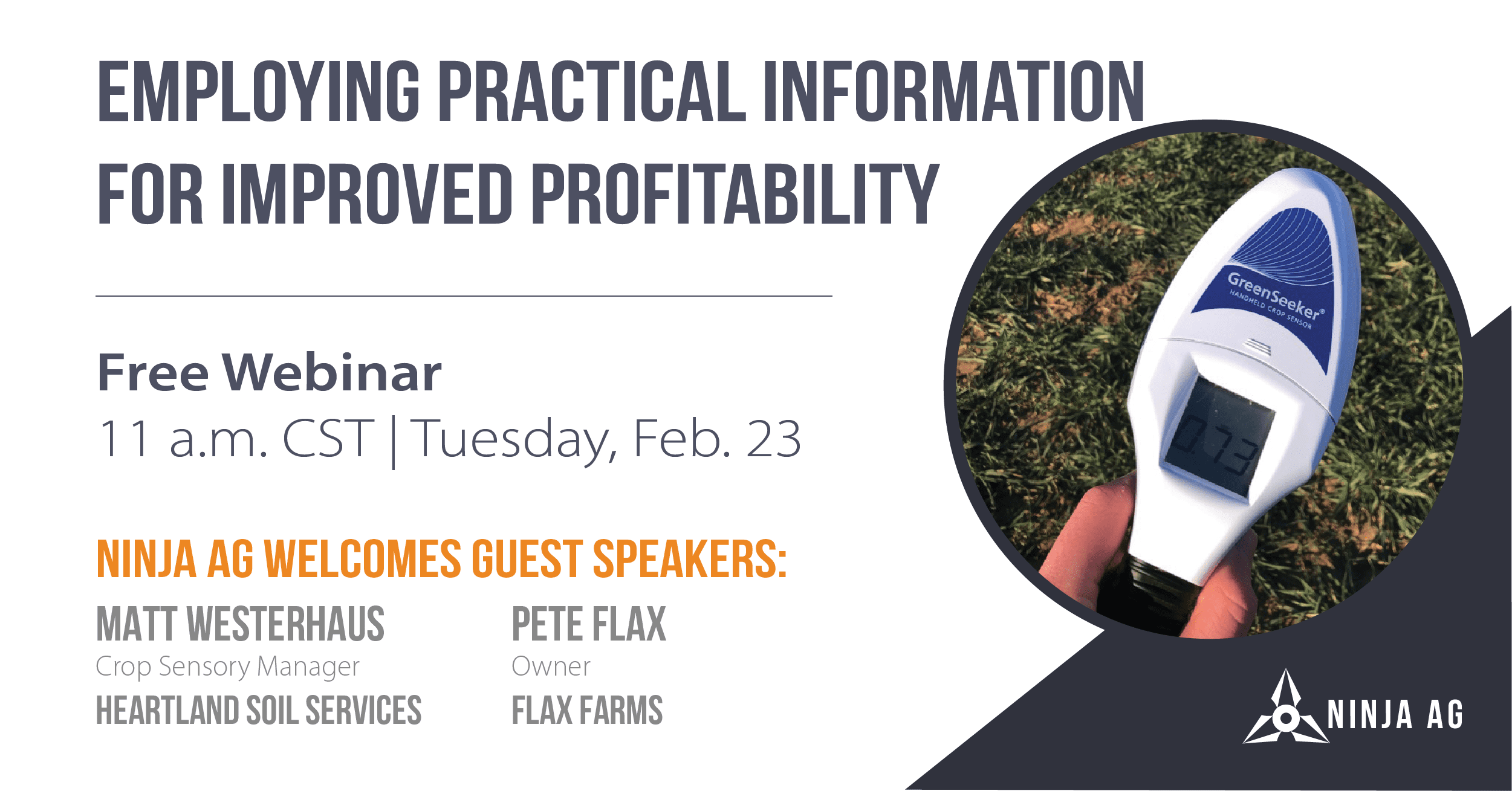 Employing Practical Information for Improved Profitability | Webinar
Service providers must help growers make the best decisions possible, drawing upon their years of experience and knowledge of the latest science and technologies. Growers depend on their trusted adviser to implement practical, economical best management practices that maximize yield and return on investment. The role the service provider plays as the trusted adviser to the grower is priceless. However, there is understandably a fine line the service provider walks as they must keep an eye on the grower's and their profits. Service providers thrive and survive through repeat business. The recommendations, products, and services trusted advisers provide must deliver value. This is where practical ag provides the opportunity to enhance the agronomist-grower relationship and maximize ROI for both parties.
In this free 30 webinar, Matt Westerhaus, Crop Sensory Manager at Heartland Soil Services in Cunningham, Kan.; and Pete Flax, Owner of Flax Farms in Ransom, Kan., will share their agronomist to grower relationship and experiences using practical ag to make in-season nitrogen recommendation decisions. By the end of this webinar, you will:
Understand why reference strips are a practical for in-season application.
Understand how to use reference strips for profitable in-season applications.
Understand you and your grower's potential ROI using reference strips.
Our free educational services are for precision agricultural professionals who want quality information that's based on research-proven methodologies and technologies that deliver value. We emphasize unbiased technological research and advancement and take an innovative approach to best management practices that deliver customer value. Ninja Ag has a passion for NDVI-driven solutions and is committed to sharing information with the precision agricultural community that promotes a greater understanding of research-proven, effective fertility management methods that drive the use of quality, reliable data to make informed, sustainable decisions.
Email us at info@ninjaag.com if you have questions or to get more information on Ninja Ag.